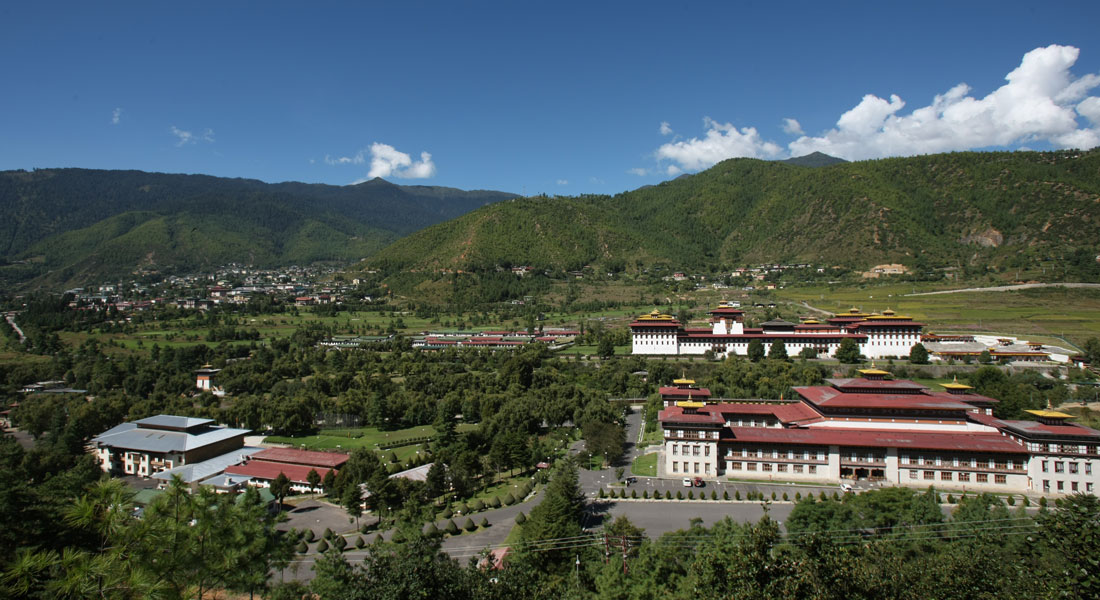 Bhutan is one of the most popular travel destinations in the world. Bhutan is often referred to as the last Shangri-La on earth, nestled deep in the valleys of the Himalayan mountains in southern Tibet. Travelers, the country is known as Bhutan, but the population calls itself proud Druk Pa and her country Druk or Druk Yul – the land of the thunder dragon. The number of tourists visiting Bhutan each year is deliberately kept low to protect the country from excessive influence and make the trip a unique experience for every visitor.
A Rich Culture
The people of Bhutan are a rich mosaic of lifestyles and languages. However they are also united by their friendliness and unique cultural heritage rooted in Mahayana Buddhism that has remained isolated from western influence. They also treasure their environment, and live in harmony with its elements. The population is mainly concentrated in small towns and villages, and it is in these fascinating places that you can really discover the true spirit of the Bhutanese people.
Spiritual Kingdom
Bhutan is a place where the mountains, rivers and valleys are abodes of the gods. The constant scenes of hills dotted with ancient temples, monasteries and prayer flags are testament to this, whilst in streams prayer wheels powered by the natural water flow turn day and night. Some sites are amongst the most sacred in the Himalayas such as Taktsang Monastery in Paro, and the many ancient Buddhist sites in Bumthang, Bhutan's spiritual heartland.
Royal Heritage
The Bhutan monarchy was formed in 1907 under the leadership of the First King Gongsar Ugyen Wangchuk. The King of Bhutan is formally known as the Druk Gyalpo, the Dragon King. Bhutan's current King, Jigme Khesar Namgyel Wangchuck was crowned in 2008. The legacy of the Wangchuck dynasty is one of peace and progress. This includes initiating the drafting of Bhutan's first Constitution.
Awe-Inspiring Landscapes
The stunning Bhutan Himalayan peaks are permanently capped with snow, mostly unclimbed, and tower over its dense forests, alpine meadows, lush valleys and rushing streams. Bhutan hosts peaks that reach between 5,000-7,000m (16,000-23,000ft) in height, and are neighbors to Mount Everest. The best way to really experience these landscapes is to incorporate a trek into your itinerary.
Incredible Diversity of Flora & Fauna
Bhutan's spectacular environment is recognised as one of the world's ten most important biodiversity hotspots. Its subtropical southern forests feature elephant, tiger, buffalo and deer whilst the high Himalayas have blue sheep, snow leopard, yak, takin. The Kingdom harbours an estimated 770 species of bird and is the wintering ground to the Black-Necked Crane.
Luxurious Resorts
For those travellers who would prefer to experience Bhutan in luxury, we offer a boutique range of luxurious resorts, lodges and hotels. Here guests will find every modern convenience, whilst resort facilities often include spa, meditation, yoga as well as a range of holistic therapies. We can also mix your accommodation style to experience traditional Bhutanese lodgings and a touch of luxury.
Land of Adventure
Bhutan provides the perfect backdrop for a host of adventure tour options. Why not combine a tour of Bhutan's cultural highlights with an outdoor adventure experience. Options include white water river rafting the Class II and IV rapids east of Punakha, cycling through mixed forests, pastures, and villages, as well challenging treks and hiking and walking through meadows and valleys dotted with medieval villages.